Download the latest version of ArtFlow: Paint Draw Sketchbook APK for Chromebook. Yes, there is a way to install ArtFlow on Chromebook. ArtFlow's current version is 2.8.105. You can download and use it on your Chromebook for free.
ArtFlow description
Convert your device into a digital sketchbook with more than 80 paint brushes, smudge, fill and an eraser tool. This fast and intuitive painting and drawing application will unlock the full power of your imagination. With support for pressure sensitive pens (like Samsung's S Pen) your device will be transformed into a real canvas.
Important: this is a free application with advanced features requiring a pro license in-app purchase. Single licence purchase will activate all devices associated with your Google account.
Features (some functions require pro license):
• High performance (GPU accelerated) paint engine
• Canvases up to 6144×6144 with 50 layers*
• Stylus pressure support
• Pressure simulation for touches†
• 100+ brushes and tools (including smudge tool and gradient fill)
• Create custom brushes from imported images
• Selection and selection masks
• Layer clipping mask
• 10 layer filters (HSV adjust, brightness & saturation, color curves and more)
• Material design inspired, fast, fluid, intuitive and accessible user interface
• Import and export supports PNG, JPG and PSD (Photoshop Document)
• NVIDIA DirectStylus support
• Palm rejection – no more accidental zooming and panning when drawing†
*) depending on device and available memory
†) some devices are incompatible with pressure simulation and palm rejection
You can paint, sketch and draw with ease thanks to fast and fluid brush engine. ArtFlow aims to replace your physical sketchpad and become universal art studio type application for Android™.
Artworks by:
Oleg Stepanko (https://instagram.com/rwidon)
Miguel Alvarado (https://www.instagram.com/3d.mike)
David Rivera (http://www.facebook.com/BlownHand)
Jon Mietling Portal Dragon (http://portaldragon.com)
Rob Pennycook
Marco Hurtado
Joel Ukeni (https://www.instagram.com/j.ukeni/)
Enrico Natoli
Andrew Easter
Andrei Lanuza (http://plus.google.com/+AndreiLanuza)
David Mingorance (http://davidmingorance.weebly.com)
EB Leung
Geremy Arene (http://www.youtube.com/geremy902)
ViBu (http://candynjuice.blogspot.com)
Oskar Stalberg
Unlicensed version limitation:
• 20 basic tools
• 3 layers
• Undo limited to 6 steps
• No PSD export
ArtFlow 2.8.105 updates
ArtFlow App 2.8.105 Update
2020-07-12
Maintenance update:
Updates and extends keyboard & mouse navigation for ChromeOS
Fixes for rare crash when undoing some full layer operations
Fixes for issues with license synchronization
Fixes issue with gradient fill on some devices
Fixes for rare crash in gallery during drag'n'drop operations
Fixes issues on devices with Android 5.0 and 5.1
Fixes issue with undo/redo shortcut not working in some cases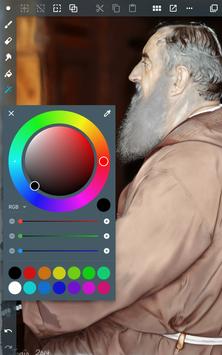 How to install ArtFlow on Chromebook using Play Store
Currently, the Google Play Store is only available for some Chromebooks. Learn which Chromebooks support Android apps.
Note: If you're using your Chromebook at work or school, you might not be able to add the Google Play Store or download Android apps. For more information, contact your administrator.
Step 1: Get the Google Play Store app
1. Update your Chromebook software
To get Android apps on your Chromebook, make sure your Chrome OS version is up-to-date. Learn how to update your Chromebook's operating system.
2. Sign in to the Google Play Store
At the bottom right, select the time.
Select Settings.
In the "Google Play Store" section, next to "Install apps and games from Google Play on your Chromebook," select Turn on.
Note: If you don't see this option, your Chromebook doesn't work with Android apps.
In the window that appears, select More.
You'll be prompted to agree to the Terms of Service. When you've read and agreed, select I Agree.
Step 2: Get ArtFlow app
Now, you can find and download ArtFlow app on your Chromebook.
Your Chromebook won't automatically download the same Android apps as your phone or tablet, so you'll need to download them again. Also, some apps don't work with some Chromebooks, so you won't be able to download them.
Note: The Google Play Store and any downloaded Android apps are only available for the account that signed in first. To use them with a different account, sign out of all your accounts and sign in with the account you want to use.
How to Install ArtFlow on Chromebook using APK
If your Chromebook doesn't support installing apps from the Google Play Store, don't worry, there is another way.
Thankfully, you can always sideload Android apps through APK files but Chromebook natively does not support these files. The good news is, there's a way to install APK files on Chromebook and that's what we are about to tell you. So, without further ado, let's get on with it, shall we?
To install APKs, you will have to enable "Unknown Sources" and the option is only available on Chromebooks with developer mode enabled. To do it, check out our detailed post on how to enable developer mode on Chromebook.
Here are the steps to install ArtFlow APK file on Chromebook:
Firstly, you have to install a file manager Android app from the Play Store. So, open up the Play Store and install the file manager you want. We used Solid Explorer in our test.
Download the ArtFlow APK file of apps you want to install from the link below. Meanwhile, go to Chrome OS Settings and click on "App Settings" in the Android Apps section.
Android like the Settings page should open up. Here, go to Security and turn on "Unknown sources".
Once the APK file is downloaded, open the file manager app and go to the Downloads folder. Here, open the APK file and you should see the usual app installation interface from Android. Press "Install".
The app installation might take a little longer than usual but the good news is, all the APKs we tried to install, did install without any fuss. Once the app is installed, tap "Open" to start using the app.
Download and install the latest version of ArtFlow APK for Chromebook
ArtFlow APK Technical pieces of information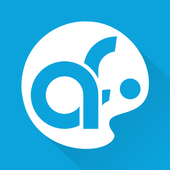 Version: 2.8.105
Requirement: Android 4.4+
User Rating: 8.4 of 10
Download XAPK(12.2 MB)
So that is how to download and install ArtFlow APK on Chromebook, if you find any trouble about it, please leave a comment below.