Download the latest version of 3D Modeling App – Sketch, Design, Draw & Sculpt APK for Chromebook. Yes, there is a way to install 3D Modeling App on Chromebook. 3D Modeling App's current version is 1.12.2. You can download and use it on your Chromebook for free.
3D Modeling App description
3D Modeling App lets easily design 3D content on the go using gestures on your mobile phone or tablet. No need to use a Stylus Pen, but you can, if you want to.
Tons of features:
1. Fast workflow:
– Move, Rotate, Scale objects and camera by gestures switching between them on the go.
– Easily multi-select Vertices, Edges, Faces and Objects by long tap or frame draw.
2. Vertex tools: Merge (Target merge, Collapse Edges, Collapse Faces), Connect, Create face by vertices.
3. Edge tools: Draw cut by single swipe or by set point by point, Cut loop (create new edge-loops), Select loop (also by double tap), Extrude, Delete, Select ring, Create face by border edge (fill the hole).
4. Face tools: Extrude, Draw face by set points, Detach, Clone, Select shell (also by double tap), Reverse, Delete.
5. Object tools: Combine/separate, Clone, Mirror, Smooth, Divide, Soft/hard normals.
6. Sculpting tools: Move, Screen, Push, Pull, Smooth. You can adjust brush size and strength.
7. Display tools:
– Grid with settable size and snapping value.
– Display info: Triangles count, Distance between vertices, Edge length.
– Wireframe on shaded on/off.
– Shadows on/off.
– Axis on/off.
8. Coloring: vertex color painting.
9. 20 materials can be applied to your objects.
10. Additional tools:
– Orthographic camera.
– Set Move, Rotate and Scale precise values.
– Display selected (Isolate selection).
– Grow selection and convert selection.
– Move Vertices, Edges, Faces and Objects freely without grid snap.
– Snap: Grid, Rotate angle, 2 axis plane, Local space, Physic penetration, Ortho cam snap.
– Auto-save.
11. Export & import .obj files:
– Can be imported in 3D modeling software: 3ds Max Maya Blender Zbrush Modo Adobe Photoshop Adobe Illustrator MeshMixer Concepts Netfabb Forger
– Can be imported in CAD software: Autodesk AutoCAD SolidWorks Tinkercad NX Catia Solid Edge Autodesk Fusion 360 Rhino Onshape Trimble Sketchup Maxon Cinema 4D (C4D) Autodesk Alias
– Can be converted to the following file formats using 3rd party converters: IGS IGES STP STEP JT SAT X_T X_B BREP WRL X3D 3DM STL DAE DXF GLTF FBX IFC 3DS to further import to Shapr3d (Shapr) or uMake
12. Video tutorial for every tool.
Note: you may see the screenshots from the latest version of 3D Modeling App, which isn't yet available in your country.
3D Modeling App 1.12.2 updates
3D Modeling App App 1.12.2 Update
2021-02-15
– Russian localization
– Minor bug fixes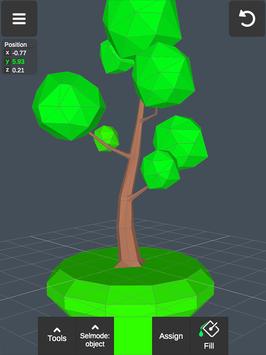 How to install 3D Modeling App on Chromebook using Play Store
Currently, the Google Play Store is only available for some Chromebooks. Learn which Chromebooks support Android apps.
Note: If you're using your Chromebook at work or school, you might not be able to add the Google Play Store or download Android apps. For more information, contact your administrator.
Step 1: Get the Google Play Store app
1. Update your Chromebook software
To get Android apps on your Chromebook, make sure your Chrome OS version is up-to-date. Learn how to update your Chromebook's operating system.
2. Sign in to the Google Play Store
At the bottom right, select the time.
Select Settings.
In the "Google Play Store" section, next to "Install apps and games from Google Play on your Chromebook," select Turn on.
Note: If you don't see this option, your Chromebook doesn't work with Android apps.
In the window that appears, select More.
You'll be prompted to agree to the Terms of Service. When you've read and agreed, select I Agree.
Step 2: Get 3D Modeling App app
Now, you can find and download 3D Modeling App app on your Chromebook.
Your Chromebook won't automatically download the same Android apps as your phone or tablet, so you'll need to download them again. Also, some apps don't work with some Chromebooks, so you won't be able to download them.
Note: The Google Play Store and any downloaded Android apps are only available for the account that signed in first. To use them with a different account, sign out of all your accounts and sign in with the account you want to use.
How to Install 3D Modeling App on Chromebook using APK
If your Chromebook doesn't support installing apps from the Google Play Store, don't worry, there is another way.
Thankfully, you can always sideload Android apps through APK files but Chromebook natively does not support these files. The good news is, there's a way to install APK files on Chromebook and that's what we are about to tell you. So, without further ado, let's get on with it, shall we?
To install APKs, you will have to enable "Unknown Sources" and the option is only available on Chromebooks with developer mode enabled. To do it, check out our detailed post on how to enable developer mode on Chromebook.
Here are the steps to install 3D Modeling App APK file on Chromebook:
Firstly, you have to install a file manager Android app from the Play Store. So, open up the Play Store and install the file manager you want. We used Solid Explorer in our test.
Download the 3D Modeling App APK file of apps you want to install from the link below. Meanwhile, go to Chrome OS Settings and click on "App Settings" in the Android Apps section.
Android like the Settings page should open up. Here, go to Security and turn on "Unknown sources".
Once the APK file is downloaded, open the file manager app and go to the Downloads folder. Here, open the APK file and you should see the usual app installation interface from Android. Press "Install".
The app installation might take a little longer than usual but the good news is, all the APKs we tried to install, did install without any fuss. Once the app is installed, tap "Open" to start using the app.
Download and install the latest version of 3D Modeling App APK for Chromebook
3D Modeling App APK Technical pieces of information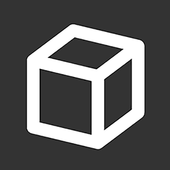 Version: 1.12.2
Requirement: Android 4.4+
User Rating: 8.4 of 10
Download XAPK(75.7 MB)
So that is how to download and install 3D Modeling App APK on Chromebook, if you find any trouble about it, please leave a comment below.